Top 3 Reasons Why you need a Google My Business Listing
1. Your Google My Business Profile is the phone book of today!
Your Google My Business profile is the most important factor in how your business ranks in local search. When someone types in a related query to what your business does, your company needs to be one of the top results if you want them to contact you. In order to ensure that this happens, it is important to have a well-optimized Google My Business profile.
There are three main things that you need to do in order to have a great Google My Business profile: Claim your listing, complete your profile, and get reviews.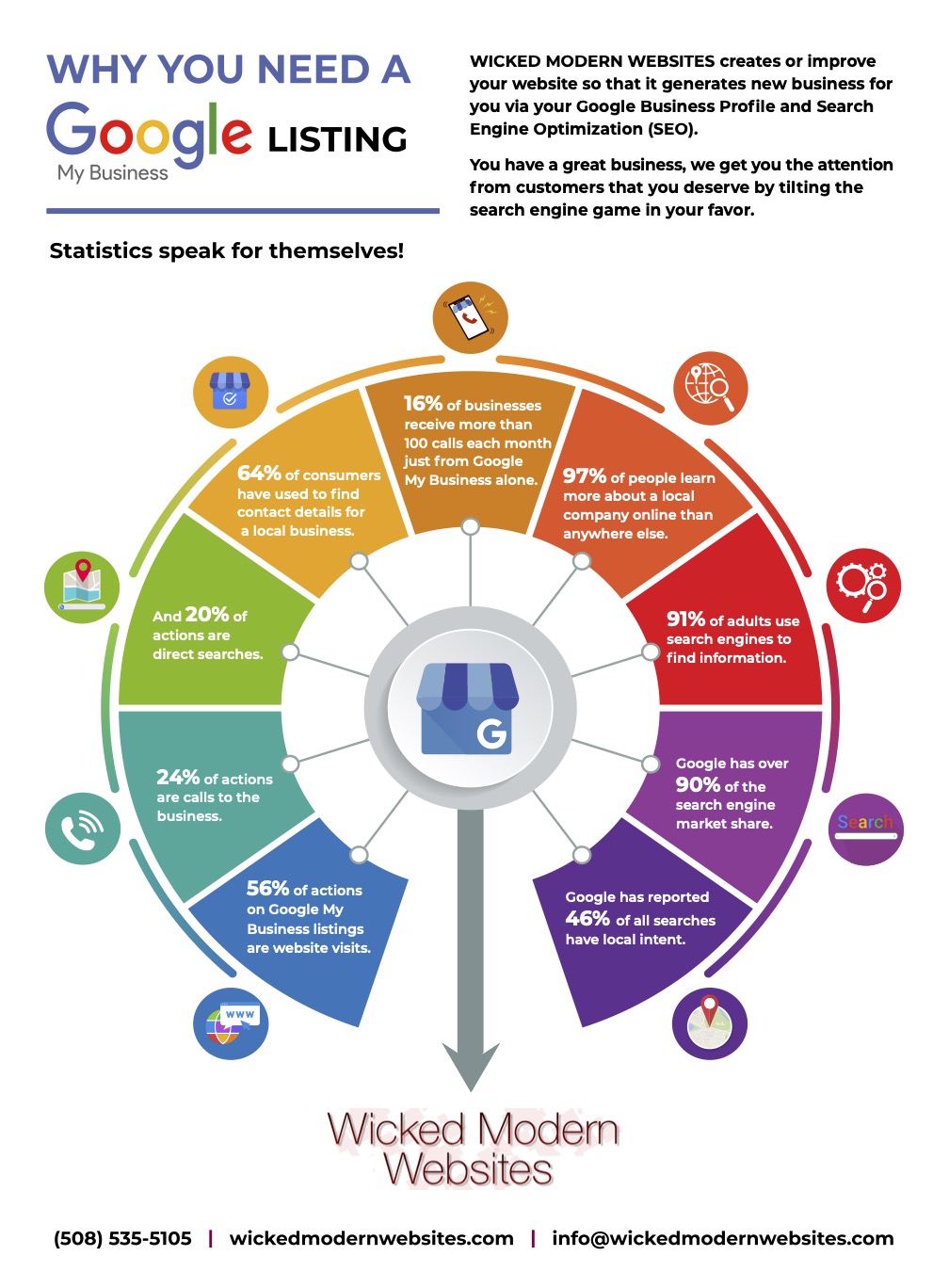 2. You need to be a big fish in your own little pond before you can be a great white shark in the big blue ocean.
In order for your business to grow, you need to dominate your local market. If you are not ranking at the top of local search results, then you are losing out on potential customers. 91% of adults use search engines to find information, so if your business isn't at the top, you're missing out on a lot of potential leads.
In order to rank higher in local search results, it is important to have a well-optimized Google My Business profile. This includes completing your profile and getting reviews from happy customers. Make sure that you list all of your relevant business information, including hours, address, and products and services offered.
3. The BEST ROI: 24% of actions are calls to the business.
One of the main goals of any small business should be to get more customers through their door. In order to do this, it is important to focus on online marketing tactics that generate leads. One such tactic is local SEO services.
Local SEO services refers to the process of optimizing a business' website and online presence so that they rank higher in local search results. When done correctly, this can result in a significant increase in leads and sales for a business. One study found that businesses that rank in the top 3 spots for their related keywords receive 24% of all actions taken by searchers.
 Here are a partial list of some of the items our team handles on a weekly basis for each account to increase its exposure to highly targeted searching customers.
Weekly creation of new posts
Regular uploading of new images
Monthly responding to your reviews.
Addition of new business services & categories as needed
Approval of Google's requested changes
And much more…