LOCAL SEO – GOOGLE MY BUSINESS BOOSTER SERVICE
Your Google My Business listing is your entry in the phone book of today!
Once your Google My Business listing is properly set up and optimized then it's time to pour on the exposure to your local market until you have it totally cornered. You are the authority in your industry and in what you do!  This service lets Google know that so it will treat you accordingly and send all of the good business to you.
When you sign up for the Google Business Profile Optimization service, we work on your Google Listing every week to increase exposure to customers searching for your products & services.
Read the case study to see how one company grew their business with our Setup & Optimization of your Google My Business Profile Listing.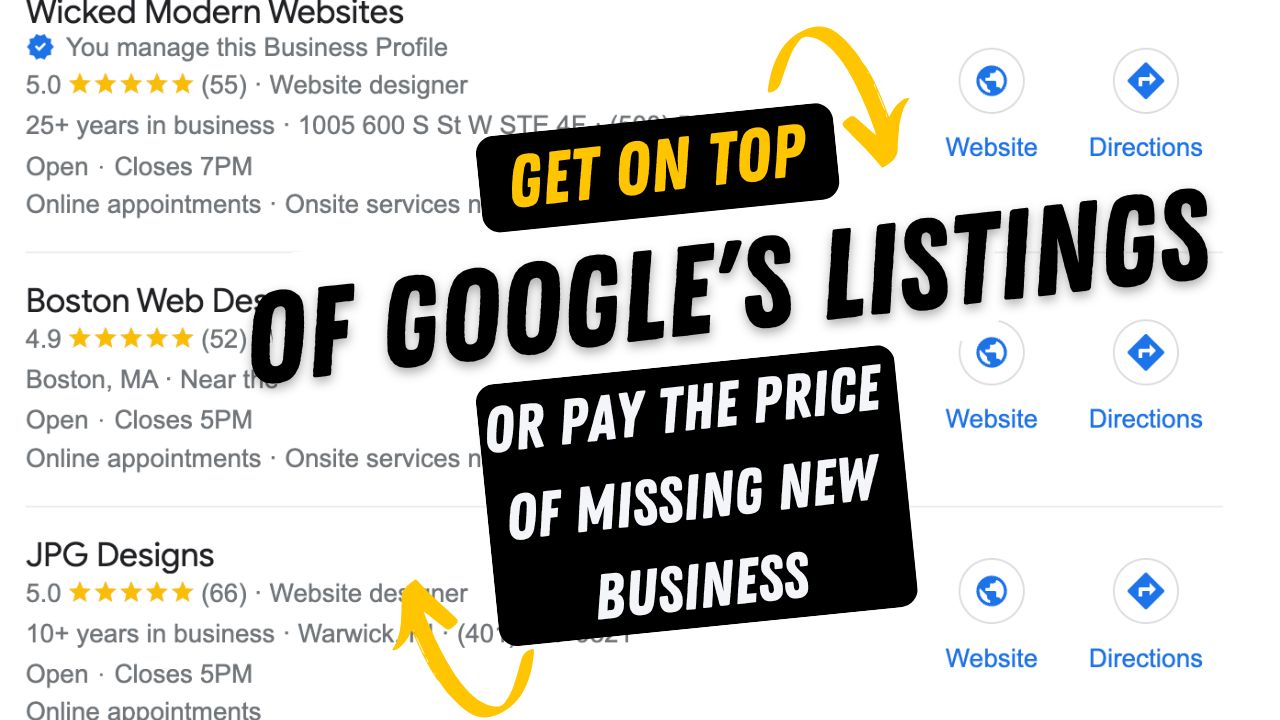 Your Google Business Profile listing is your entry in the phonebook of today. When you are properly listed customers can find you. By having a properly optimized Google Business profile you are telling Google exactly who you are, what your company does, what products and services you provide and what kind of customers you serve.
The alternative is HOPING Google will figure out everything about you correctly. Now Google is pretty smart but the fact is they are going to send MORE new customers to businesses who communicate to them exactly what they do than they will to businsnesses that don't communicate to them who they are and what they do.
If you are not properly listed people are finding your competitors and not your business!
When you are Google business listing is properly boosted we can tell Google exactly who you are, what you do, what's your products and services are, what area you serve, what industries you are in, who benefits from working with you, and many many more crucial details that help Google send you the best and most new Business.
Here are a partial list of some of the items our team handles on a weekly basis for each account to increase its exposure to highly targeted searching customers.
We Help You Get 5 ⭐️ Reviews
Weekly creation of new posts 📅
Regular uploading of new images 🏞️
Regularly responding to your reviews. 🗣️
Addition of new business services & categories for added exposure 📈
Approval of Google's requested changes ✅
👍 And much more...
Initial Setup Fee
One-time fee, no gimmicks!
-Regular price of $529

Optimized Google Business Setup

Create a new Profile if one isn't already ready to be claimed

Creation of new posts to frontload the profile

Addition of images including interior, exterior, team, etc.

Creation of backend Google website for additional backlinks
Monthly Google Business Profile Optimization
Check out what we offer!
Weekly creation of new posts

Regular uploading of new images

Monthly responding to your reviews

Addition of new business services & categories as needed

Approval of Google's requested changes

And much more…