Our Google My Business Profile Setup services take the hassle & headache out of getting your business found by new customers Google.
For most companies, your Google Business Profile (formerly Google My Business) is equally, if not MORE IMPORTANT THAN YOUR WEBSITE!
When you sign up for our Google Business profile Listing Setup & Optimization package we get you listed or rescue your suspended Google business profile, THEN we optimize your listing so you start to appear in every search that your customers are making.
You have great products and services, your customers want to hire & buy things from but they can't find you because you haven't been listed properly on Google's business listings. We get you listed above your competitors.
How do we do this? We do it through keyword research, this tells us what related searches your customers are doing and we make sure your product or service appears prominently with a verified checkmark so customers trust you more!
Your Google Business Profile is either first or your business is last and you get nothing.
Check out the case study below:
Listed First on Google Business Profile for your service.
When you are listed first on google, you get the lions share of new business!
Properly Set Up vs Unoptimized Competitors – What is The Difference & Why Is It So Effective.
When your Google Business Profile is properly set up, you come first, you have a verified checkmark directly from Google & you have more info listed than your competitors.
All of this equals a huge trust factor increase with customers.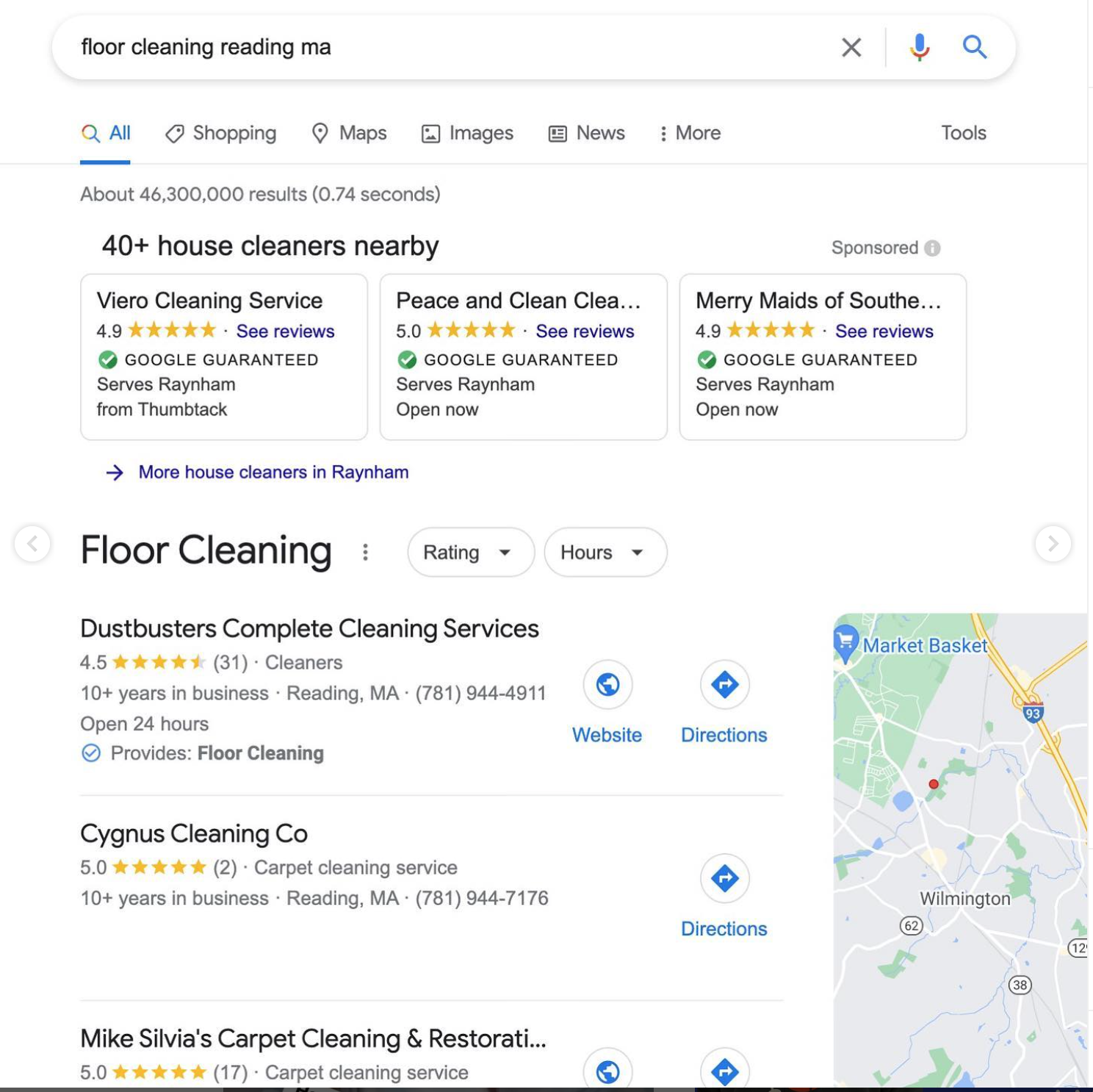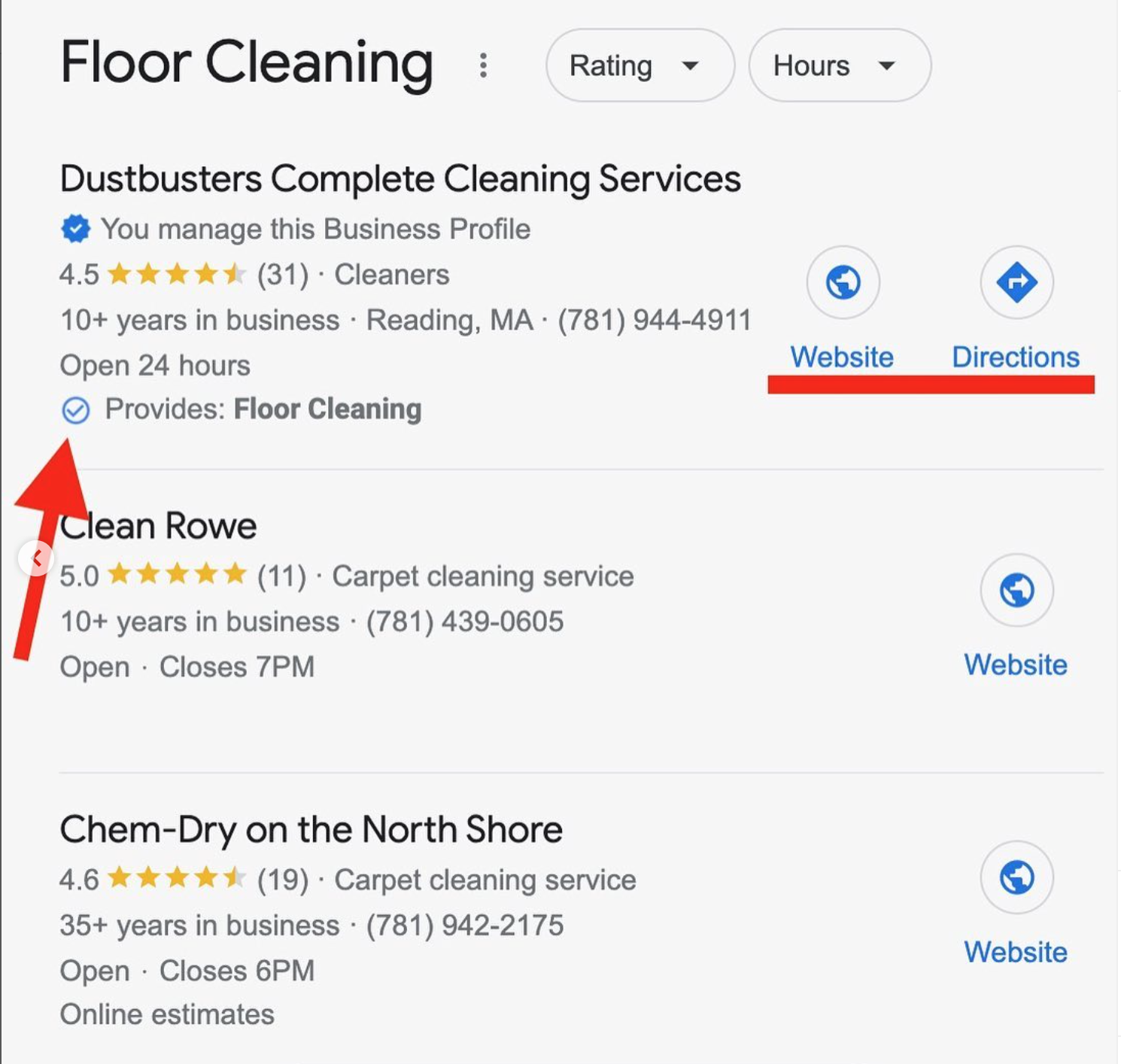 Google My Business Listing Setup & Optimization
Google My Business Listing Services from Wicked Modern Websites put you in the driver's seat of your business & gives you the peace of mind of a top-notch co-pilot navigating you towards NEW BUSINESS!
Is your company getting found on Google's My business listings if it isn't then you aren't getting the new business  you deserve! When you have a website you need to communicate to google directly and explicitly exactly what your services & products are.
Our staff has expertise not only in the technical aspects of website design and development but also in digital marketing,  making our Google My Business Listing Service more than just your average marketing campaign!
Having your Google My Business properly set up is foundational to all of your other marketing efforts in 2022. That's right, it's foundational, if you're not doing this, you cannot expect to be getting new business, because others are properly optimizing their Google Business Profile and they are taking all of the new business. 
In fact, for most people having your Google My Business set up properly is almost if not more important than your website itself. Almost everyone has a crappy website & you probably do too, but if your listing is set up better than your competitors you're going to rank above them on the Google My Business listings on the right hand side of every search.
Website Maintenance related links:
What our website maintenance services can do for you?
Have us make changes to your site with Content Management Assistance.
Monthly reporting so you are always aware of how your site is performing.
Strategy consulting calls to help you grow your business.
Sell products online with an e-commerce store.
Regular backups so your site can be restored quickly if anything goes wrong.
Security monitoring to keep out nasty intruders.
Get peace of mind that your website software is always up to date.
Email support when you need it.
Regular cleaning of your website to keep it running fast and smooth
24/7 monitoring to make sure your site is always available for your customers.
5-star Google reviews are important for two main reasons: they drive highly targeted traffic to your Google Business Profile and they have a massive psychological impact on potential customers. When potential customers see that you have a 5-star rating, it immediately increases your trustworthiness and credibility in their eyes. They are much more likely to do business with you if they see that you have a good reputation. Moreover, 5-star reviews also help to improve your search engine ranking. Google takes into account the number and quality of reviews when determining where to rank a business in its search results. Therefore, if you want to attract more customers and improve your visibility online, focus on getting 5-star Google reviews.
5-Star Google reviews are so important because they help to drive highly targeted traffic to your Google Business Profile. The psychological impact of 5-star reviews on the customer is massive, as it helps to build trust and confidence in the business. 5-star reviews also help to improve the visibility of the business, as they are more likely to be seen by potential customers. 5-star reviews are an essential part of building a successful online presence, and businesses should strive to get as many 5-star reviews as possible.