Ultimate Obstacles Ninja Warrior Gym in West Boylston
Ultimate Obstacles is the largest Ninja Warrior Gym in New England.
Wicked Modern Websites is their Web Designer.
Ultimate Obstacles Ninja Warrior Gym – Video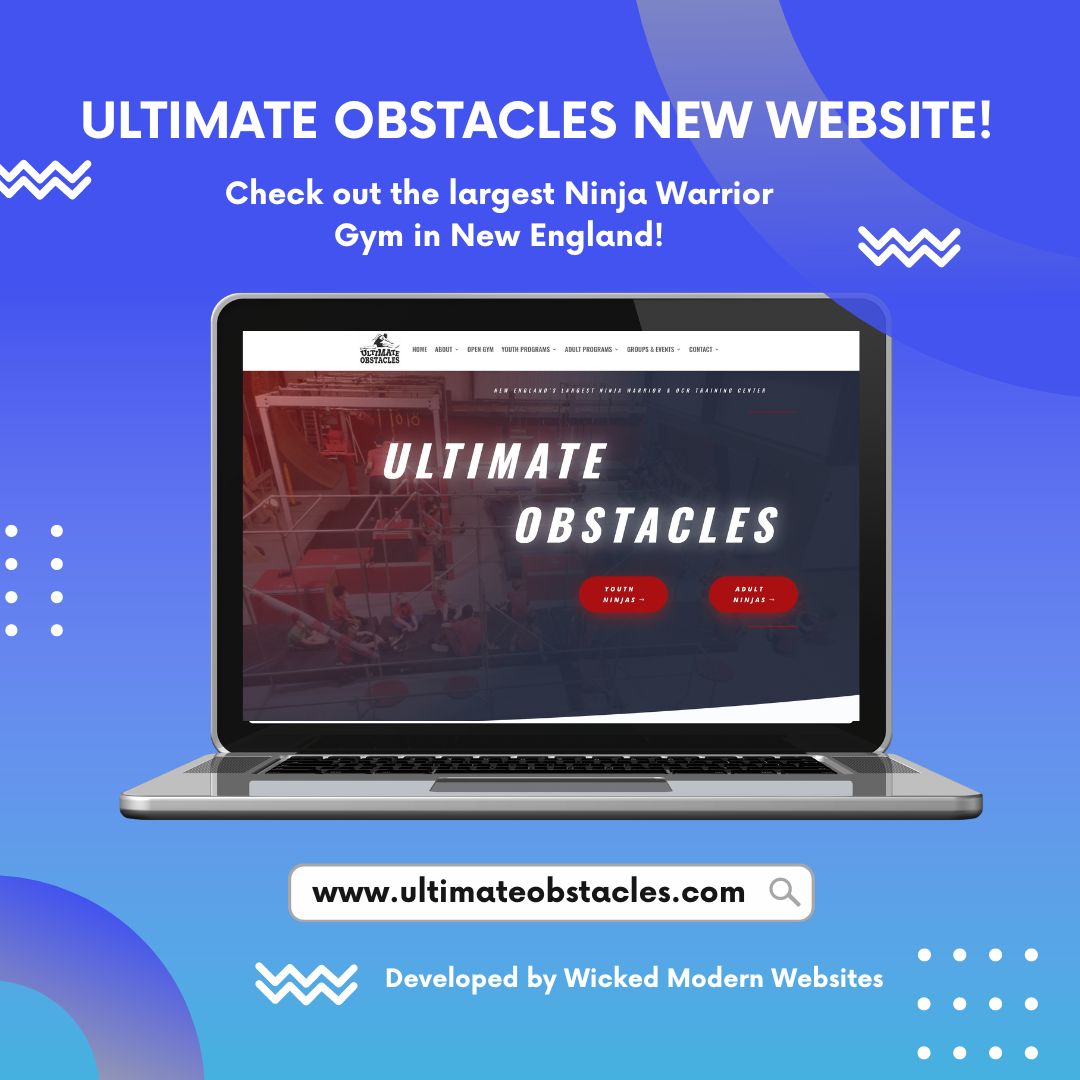 More about Ultimate Obstacles and why they chose us as their Restaurant Web Design Company
Today, staying motivated and inspired can feel like an adventure in itself. At Ultimate Obstacles we understand how daunting it is to take on life's challenges – which is why we've created a space for people who want to push beyond mental & physical boundaries! Our fun atmosphere will not only encourage you to get active but also provide the support of your peers so that every experience becomes an opportunity for growth. Come join us today and discover what really lies beneath those bright-eyed goals; confidence, renewed vigor…and success awaits!

Gym Websites Features
Gym Websites Home Page
Gym Websites Menu
Gym Websites Order online
Gym Websites Food Images
Gym Websites Contact Form
Gym Websites Contact Page
Gym Websites SEO