Website Maintenance Services with Unlimited Updates
Our Website Maintenance services take the hassle & headache out of your website.
When you sign up for one of our Website Maintenance Services we keep your site safe & secure, we make the changes you request, help you sell your products online, keep you informed on your progress, & provide a strategy for business growth.
Google My Business Listing Setup & Optimization
Google My Business Listing Services from Wicked Modern Websites put you in the driver's seat of your business & gives you the peace of mind of a top-notch co-pilot navigating you towards NEW BUSINESS!
Is your company getting found on Google's My business listings if it isn't then you aren't getting the new business  you deserve! When you have a website you need to communicate to google directly and explicitly exactly what your services & products are.
Our staff has expertise not only in the technical aspects of website design and development but also in digital marketing,  making our Google My Business Listing Service more than just your average marketing campaign!
Having your Google My Business properly set up is foundational to all of your other marketing efforts in 2022. That's right, it's foundational, if you're not doing this, you cannot expect to be getting new business, because others are properly optimizing their Google Business Profile and they are taking all of the new business. 
In fact, for most people having your Google My Business set up properly is almost if not more important than your website itself. Almost everyone has a crappy website & you probably do too, but if your listing is set up better than your competitors you're going to rank above them on the Google My Business listings on the right hand side of every search.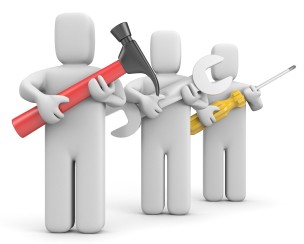 Advanced + Elite Website Support Services
Full Service Website Support is a monthly service that includes everything the basic website maintenance service includes PLUS:
1-4 basic tasks or Content Changes (1-2 hours per month)
Setup of your site's Google analytics tracking.
Monthly analytics reporting & recommendations
Updates of your sites Themes
Updates of your site's Plugins
Updates of your site WordPress Core Files
Updates of all other software dependencies
Management of your site's backups