How to Promote your Business Networking Group with Instagram
Business Networking groups can be tremendously effective at bringing you more business, but it requires the group members to promote the group using their established promotional channels. 
Business Networking Groups Near Me
One of the best ways to promote your business networking group is to USE the digital marketing power you already possess!
Here is the process established by our business networking group which has had great success.
Connect with (follow) your group on instagram
This guide was created for our networking group (the BNI Reading Rockets) but it will work for any business networking group in the world. Start by following your group on Instagram. Connect with one person in the group and follow the others from their follower's list. Reading Rockets you can find everyone by following our Instagram page here.
Take a picture of the group!
This is the most important part! In this covid era of zoom this likely means taking a picture of your zoom screen. Social media should be fun so make sure to include some unique and interesting things in the picture. Maybe you're a dog lover and your dog makes it into the background, maybe your collection of guitars, Harry Potter figurines or your favorite coffee mug appears. Those unique touches add life.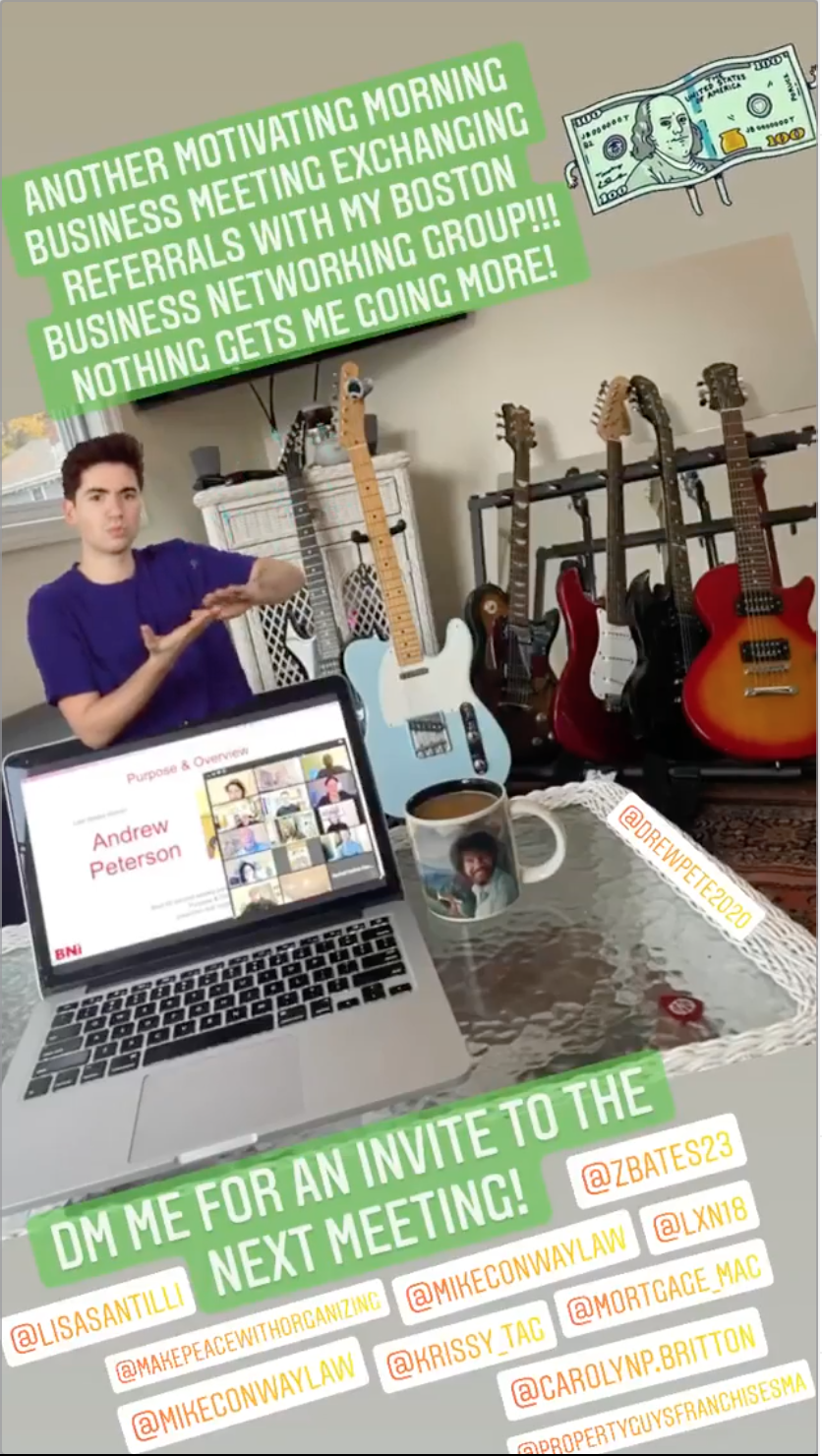 Tag everyone in the group so they are able to reshare your post and spread it far and wide!
In order to reach a wide audience, you must tag your group members. Create a "story" and then click on the square smiley face at the top, then click "@mention" and type your first person's name. Repeat this until you've tagged every group member.
But wait... also include these things!!!
A motivational business quote – this is social media after all.
An ask for people to contact you for an invite to the next meeting – grow the group!
A link to your website – push traffic to your business website. Click the square smiley face and hit link and enter your website url.
When you get tagged RESHARE THE STORY!
Business networking groups are a team effort, support your teammates, the growth of the group, and your business resharing the post when Instagram asks if you want to share it. 
Do you need help setting up your instagram page? 
Need help setting you your instagram, facebook, google my business or other pages? Contact us today!