What is the Empower Digital Grant?
Are you a small business owner in Massachusetts? Are you looking for ways to develop your digital capabilities? If so, then the Empower Digital Grant may be just what you are looking for!
The Empower Digital Grant is $5,000 to expand your Businesses Digital Capabilities
This grant program is open to those who qualify and was originally intentended to provide funding for the needs of small businesses owned by socially and economically disadvantaged individuals seeking tools and services to develop their digital capabilities in partnership with a Small Business Technical Assistance (SBTA) provider. 
In this blog post, we will discuss what the Empower Digital Grant is, who is eligible to apply, and how to apply!
We have an official Small Business Technical Assistance (SBTA) Provider 
Looking to make your small business dreams a reality? SBTA providers are the key – they'll help you apply and provide technical support through every step of the process. Plus, work with qualified experts in areas like digital development planning that will get you closer to success! Through this grant program, they'll provide both guidance and technical assistance as you work together with a Qualified Professional towards achieving digital transformation.
Empower Digital Grant Video
Grant Application Process
Introduction
Prequalification
We create a proposal for your new website or marketing campaign.
Introduction to the Grant Sponsor
Complete The Application
4-6 weeks until the $5,000 grant funds are approved!
Get Started With Your Empower Grant Application
Services We Can Provide With Your Empower  Digital Grant
We have been building websites since 1998, but we are always on the cutting edge of web design. Our websites are modern, clean, attractive & fast!
Social Media Marketing Management
Our social media marketing experts will make sure that you are speaking to your customers where they are, in the language they speak, so they can be informed & buy your product.
Google My Business Local Market Domination
Content Creation
Our marketing expertise will make sure that you are speaking to your customers where they are, in the language they speak, so they can be informed & buy your product.
Search Engine Optimization - SEO
Make sure that the pages of your website are speaking the language of search engines so Google will show them to your customers!
Digital Marketing - Google, Facebook & Instagram Ads
Let our advertising champions target the town or demographic do you want to do business with and we will have them knocking on your door.
Branding
Create a consistent brand experience, builds brand recognition, stand out from the competition. 
Business, Tech & Marketing Consulting
We provide support for all of your web technical issues. From integrating CRMs, Accounting Software or setting up your organizational email. No problem too big, no issue too small.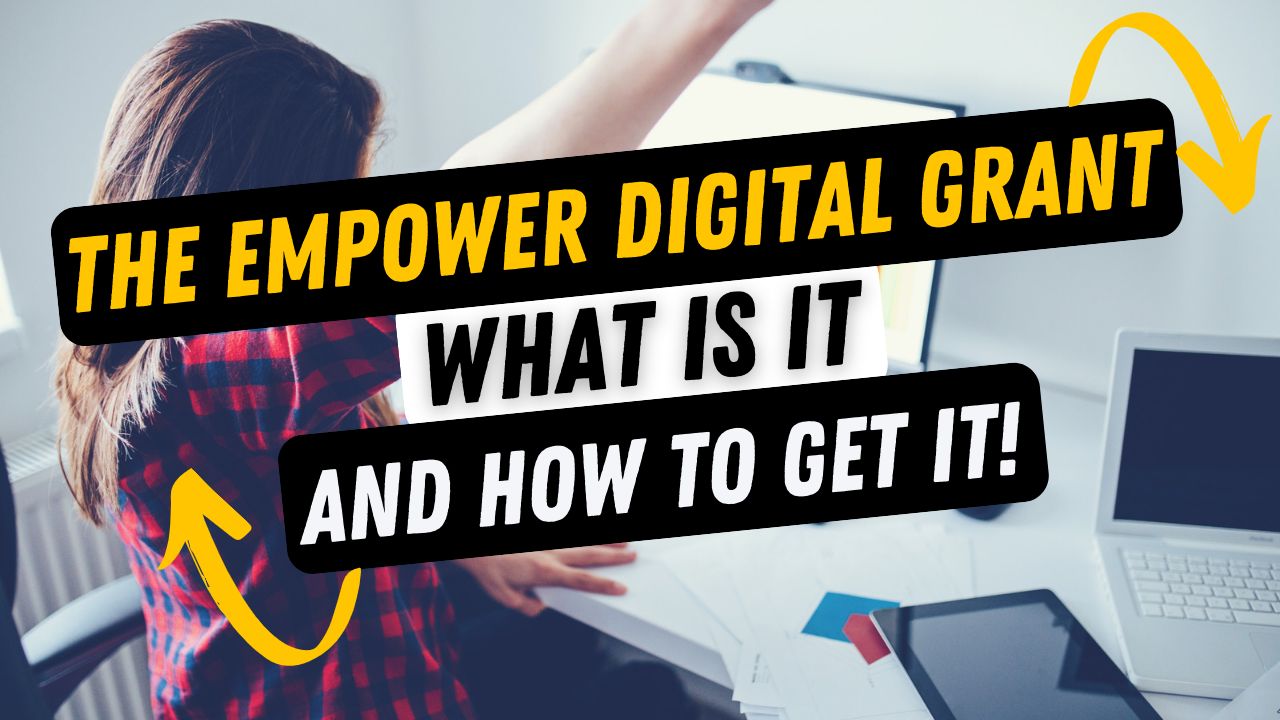 APPLICANT ELIGIBILITY
The Empower Digital Grant is open to participants who meet the following requirements. Eligible applicants must be a small business that:
Has been nominated by a

 

Technical Assistance Provider through MGCC's Small Business Technical Assistance Program
Is based and operating within Massachusetts
Is employing 1-20 FTE employees (including 1099s)
Is the business owners' primary source of income
Has an annual revenue not exceeding $2,500,000
Has completed and submitted the Digital Assessment to their SBTA Sponsor for review
Has been in business for a minimum of one year at the time of application

Requires 2021 Federal Business Tax Returns or Schedule C

Is NOT

 

owned by someone employed by the sponsoring SBTA
Is NOT a nonprofit, not-for-profit, or charitable organization
Is NOT a business supplying digital services to other businesses (e.g. website design/development, SEO, programming)
Is NOT a franchise with more than 2 locations, including those individually owned-and-operated (Franchises with up to 2 locations will be considered, but MGCC reserves the right to limit grant funding to one location)
Is NOT a real estate rental/sales business
Is NOT a lobbyist
Is NOT a cannabis related business
Owned by:
An individual of 18 years or older at the time of application
A United States citizen or permanent resident
ATTENTION MULTI-BUSINESS OWNERS: When applying, be aware MGCC reserves the right to limit grant funding for one business per owner.