CBDEase Products sells CBD therapeutics for you and your pet and they trust Wicked Modern Websites to keep their website going!
CBDEase Products sells CBD therapeutics for you and your pet! 
CBD Ease are long-term clients of Wicked Modern Websites who have had us build and maintain their website & e-commerce shopping for years. 
Wicked Modern Websites is proud to work with CBDEaseProducts.com to help provide balanced health for pets & people.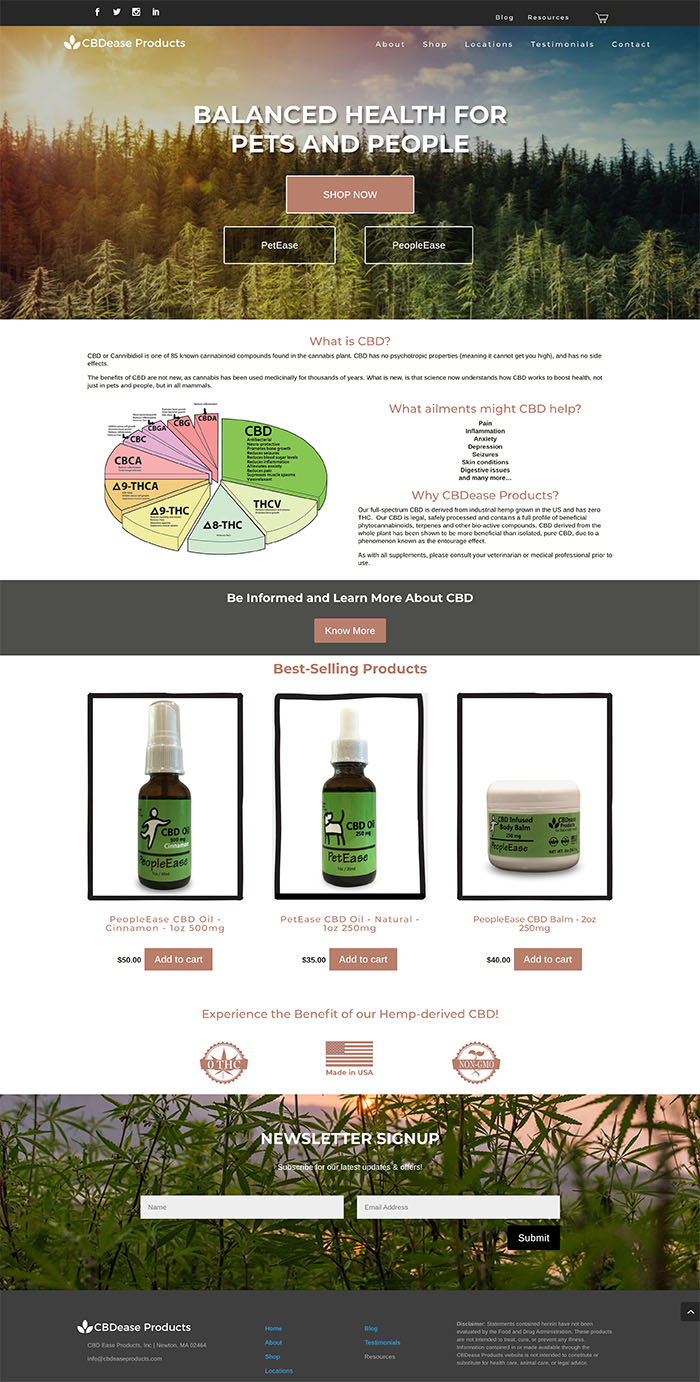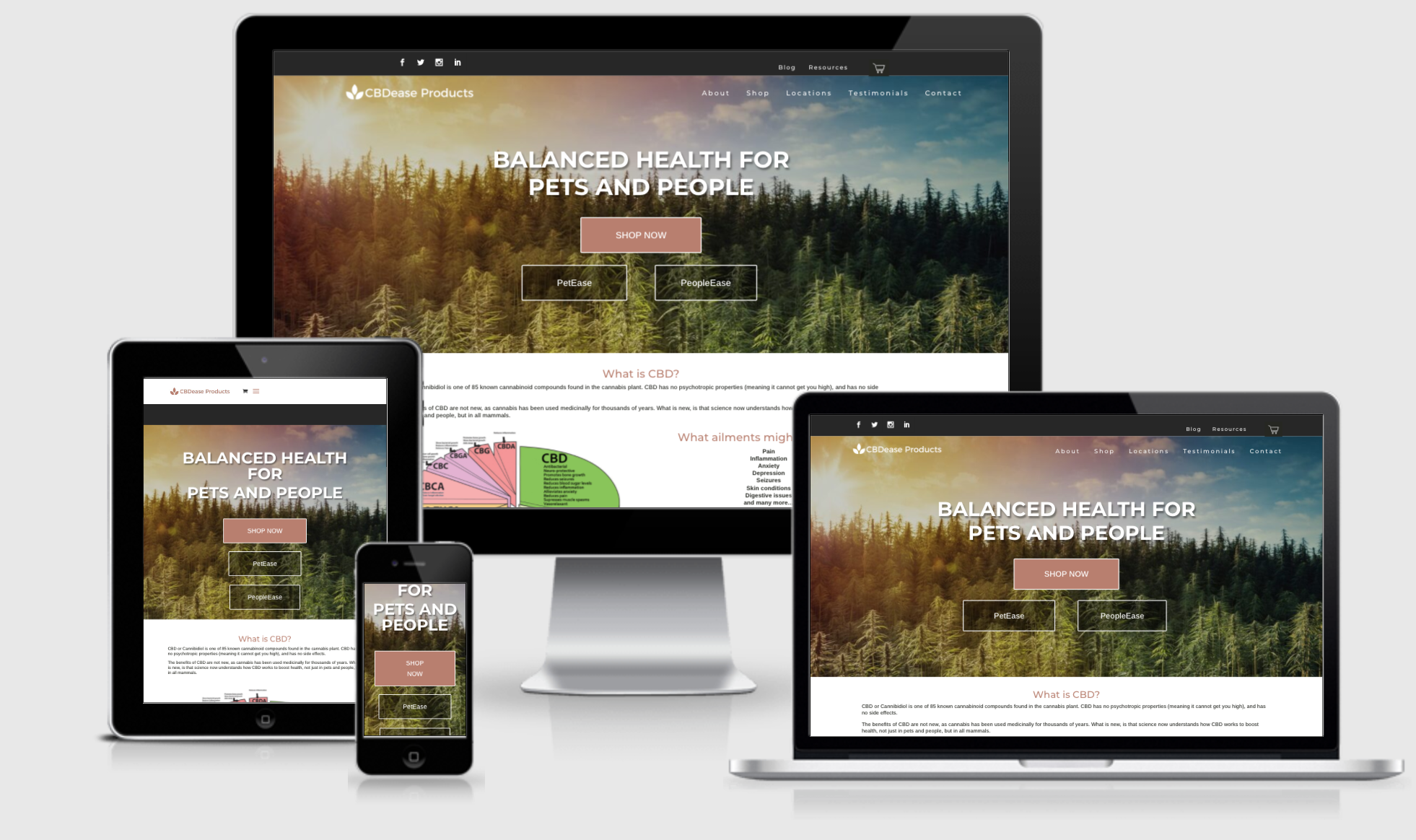 More about CBDEase Products:
The most important thing to know about us is that we are caregivers.
Yes, we have backgrounds in executive management, new business development and 15 years in the pet care industry; but the real reason we started CBDease was personal – we NEEDED to find a solution for ailments affecting our aging parents and pets to improve their quality of life.
Our parents were experiencing pain, nausea, and anxiety from a host of underlying conditions, and a beloved senior dog was suffering similarly due to cancer and advanced osteoarthritis. This was the impetus for our early research into the effectiveness of CBD. And, the more we learned about this remarkable compound and the wide range of conditions it may help, the greater was our determination to share it with others.
Seeing its positive impact on our loved ones first hand, we set out to bring to market hemp-based CBD products that are ethically sourced and processed, and affordable. We begin with the best, organic, American grown hemp, add only what is necessary, and deliver it to our valued customers with care.
Please join us in experiencing the many potential benefits that CBD may bring to you and your entire family.